about
Why Mustard Grain (Grano de Mostaza)?
Because they are among one of the smallest seeds that exist. However, when this seed is sown and cared for, it becomes a large plant and bears much fruit. That is precisely what we do at the Foundation, we sow seeds. We sow education, creativity, self-esteem, values, identity, inclusion. We sow opportunities.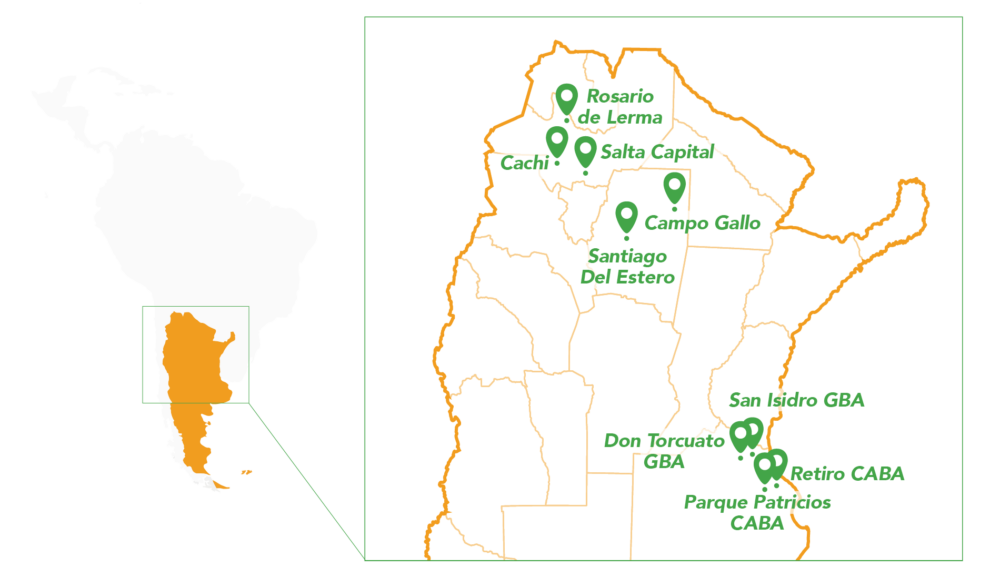 about
team
95
% of adolescents finish school on time
Good Practices for the Eradication of Violence in Children (The Congress of the Argentine Nation and INSPIRE) - 2019
Declaration of Provincial Educational Interest (Ministry of Education of the Province of Salta) - 2019
Best Social Entrepreneur of the Year 2017 (Ernst & Young) - 2017
Excellence Award for Sustainability by the British Argentine Chamber of Commerce - 2017
Sustainable Leadership Award from the British Argentine Chamber of Commerce - 2017
Evaluation of the Grain Mustard Foundation Programs by The New York University (NYU) - 2017
Declaration of Social Interest of the Program "Sembrando Creatividad" by the Legislature of the City of Buenos Aires - 2017
Award of the National Project Competition "Fundación MAPFRE Communities" - 2017
Building Education with Energy Award for Pampa Energía S.A. - 2008
Community Award by the Fundación Diario La Nación - 2008
team
team
"We live here in Rosario de Lerma. My husband works in tobacco as a rural laborer. These are times where there are harvests and tobacco and then, they are left with nothing. So this scholarship helped us a lot. It helped my daughter, the whole family. I remember when we went with my older daughter and she said "mom we have money-"
"At that time there was no secondary school in my area. I am from a rural area of Santiago del Estero. The Grano de Mostaza Foundation helped me to be there at the foundation's house and continue studying with a scholarship that helped me financially. It also had workshops that also helped me to get trained and everything. There, I finished high school and then I had to continue because my dream was to graduate and be a professional. So I came here, to Salta, to continue studying at the public university. Currently, I am in my second year of the national public accountant program"
"This program helps my future because they teach me values. They teach me to improve myself and to have self-confidence"
team
Contact
Contact Us.
Send us your query through the following form. We will answer you as soon as possible. Thank you!
Follow Us
Contact